One of these days, The Boy is going to probably ban me from sending him emails. Do you ever just find something you need to share with another person at that moment? I do and it's usually when I'm looking at other people's humor boards on
Pinterest
. I just can't help myself...I need to pass on the funny. What I send to him are some of the pins that crack me up, but I'm not brave enough to pin myself. Meaning, there's usually an "f" bomb involved or some crude humor.
These are some of the tame pins that have tickled me this week:
I don't know why this cheesy pick up line cracks me up so much, but I love it! How could you not go out with the guy who says this?!
I need to know what store/restaurant this is...pronto.
Source:
Uploaded by user
via
Whitney
on
Pinterest
This happens to me every time I set foot inside of Target. It doesn't matter if I have a list of things that I need, I always come out spending more than I intended. Last night, The Boy and I went to Target to pick up a Roku because we're getting rid of cable. All we needed was the Roku and HDMI cable. We left out with a couple bags because I
needed
some items from the cosmetics section.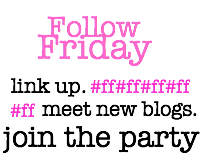 I'm linked up with
Hollie
for Follow Friday.
Happy Friday! Don't forget to come back for "Sew Easy Sunday" this weekend.
If you're on Pinterest and have a humor board, tell me in the comment section below please.